The 2019 Jeep Renegade Comes into Its Own
When FCA first brought us the Jeep Renegade in 2014, it seemed like the answer to a question that nobody asked. Now five years later, the Jeep Renegade is on roads everywhere you look. While its introduction left Jeep Wrangler and XJ enthusiasts scratching their heads, the Jeep Renegade brought something to the table that we didn't know we wanted: a fun, stylish, and practical compact crossover SUV that can actually go off-road.
If you're looking for a nimbly-handling, fuel-efficient, and comfortable compact crossover, models like the Subaru Crosstrek, the Honda HR-V, the Toyota CH-R, the Chevy Trax, the Kia Soul, and the Mazda CX-3 are popular choices. These runabout compact crossovers offer you a fair amount of utility, a comfortable ride-height, and versatile cargo areas.
But none of them approach the rugged off-road capability brought to you by the Jeep Renegade. Although practical, many compact SUVs appear to be more like overgrown hatchbacks or miniature minivans with optional all-wheel-drive than true SUVs. The new Jeep Renegade really captures the spirit of fun and freedom that attracts drivers to SUVs in the first place.
Jeep Renegade Capability
The Jeep badge has a lot to say--buyers expect any Jeep SUV to be a cut above the rest on and off the road. The Jeep Renegade has no problem keeping the tradition alive in its segment. The Jeep Renegade's available four-wheel-drive technology is simply unmatched. Jeep Active Drive 4x4 systems and the Selec-Terrain system give the Jeep Renegade some serious capability for running through mud, taking on trails, and scaling mountains. Of course, the Trailhawk package also adds in your off-road shocks and tires, red tow hooks, and skid plates.

The Jeep Renegade pairs its off-road chops with plenty of practical daily driving comfort and performance. The new available turbocharged engine offers plenty of power without cutting back your fuel-efficiency, the nine-speed transmission gives you a good performance at highway speeds, and the more road-friendly suspension keeps your commute smooth. The Jeep Renegade Trailhawk will give you a bit of a bumpier ride on the roadways, but it's still a huge advantage over the raucous four-speed transmissions and thunderous mud tires of other 4x4 options.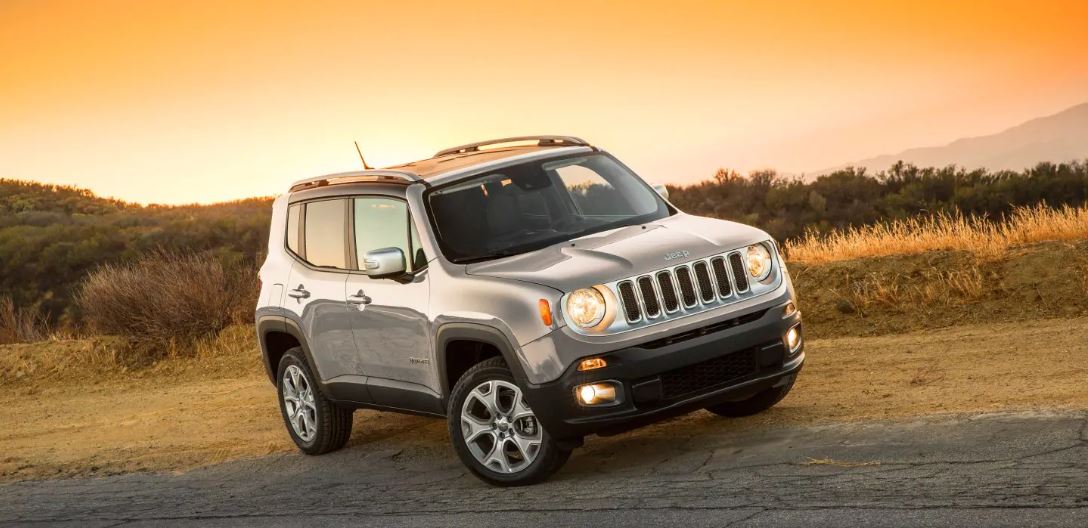 2019 Jeep Renegade Powertrains
Jeep SUVs are all about giving you options, so for 2019, we've got multiple drivetrain choices. As usual, you have the choice of four-wheel-drive and two-wheel-drive. The old entry-level engine is out, replaced by the now-standard 2.4-liter MultiAir engine with 180 horsepower and 175 pound-feet of torque. A brand-new turbo 1.3-liter engine ups performance to 177 horsepower and 200 pound-feet of torque. Engine Stop-Start technology maximizes the Jeep Renegade's efficiency without unplugging the power.
All engine options are paired with a nine-speed automatic transmission--the old-fashioned stick-shift transmission is out with the old standard engine. No, the turbodiesel engines aren't available in the 2019 Jeep Renegade at the moment, but we're not going to stop asking for it. Many automakers are bringing more consumer diesel engine options to the market, so we hope we'll see a diesel Jeep Renegade sooner rather than later.
Jeep Renegade Features
A big part of the Jeep Renegade's appeal is that it doesn't sacrifice everyday comfort for off-road ability. Available leather upholstery is a nice touch, and premium BeatsAudio surround sound system brings in the entertainment. The base Jeep Renegade is a little spartan, however, so you'll likely want to start with the mid-level trims.
LaneSense Lane Departure Warning, Intelligent Speed Assist, and Traffic Sign Recognition join all Jeep Renegade models, and Forward Collision Warning with Automatic Emergency Braking is a popular upgrade.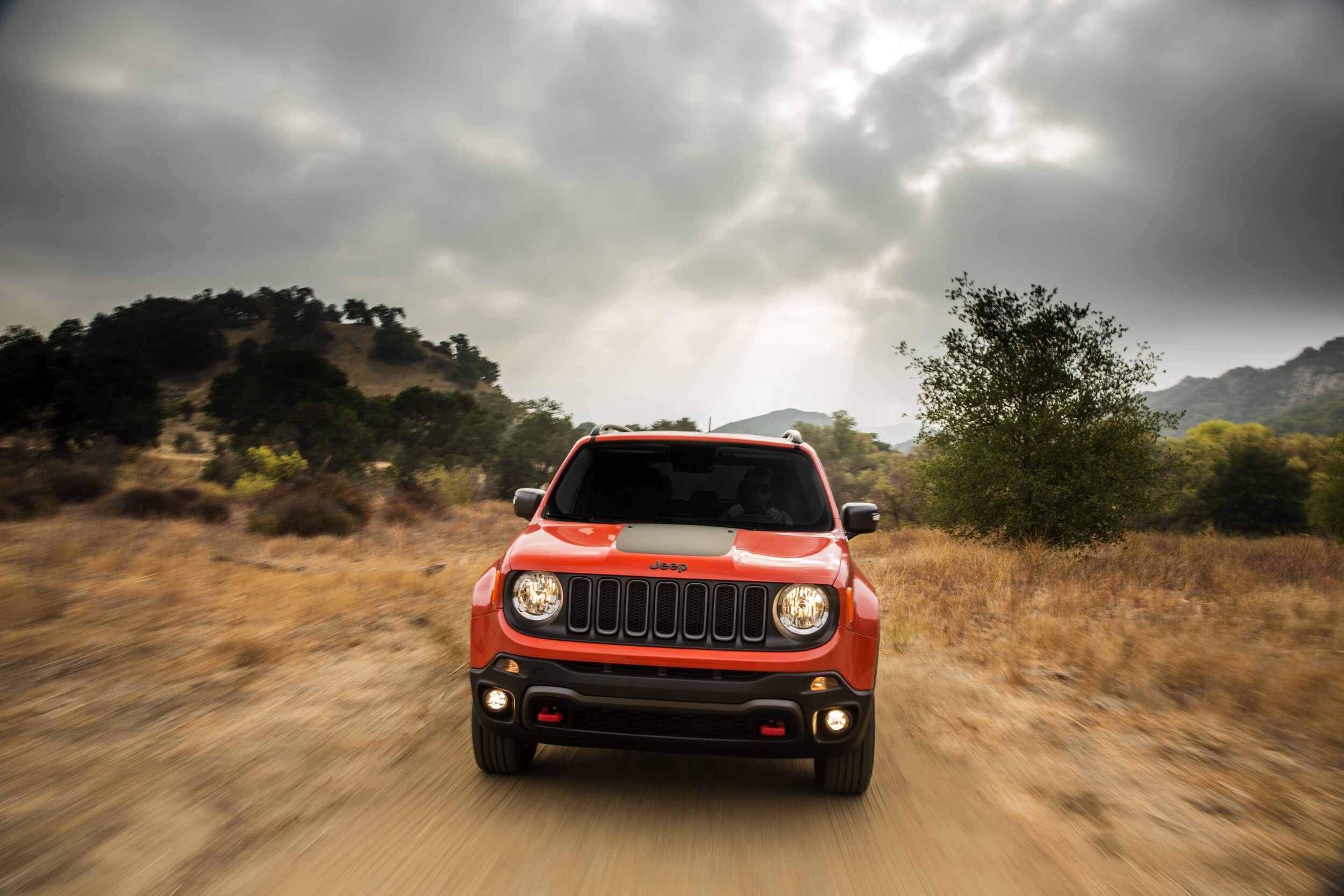 2019 Jeep Renegade Style Updates
The Jeep Renegade is a newer addition to the Jeep SUV family, and it grows more confident in its personality with each model year. New for 2019 is a sharp new exterior with a brand-new grille surround, bold front-end restyling, new color options, and new wheel options. The 2019 Jeep Renegade's exterior has a more solid look overall, and the interior styling has been updated as well.
Why the Jeep Renegade Could Be Just What You've Been Looking For
While you won't find the Jeep Renegade keeping up at Moab with the Jeep Wrangler, the Jeep Renegade's blend of on-road comfort, more accessible pricing, and admirable off-road abilities brings us a sensible vehicle that can still be a lot of fun.
We don't have to choose between being stuck with a street-restricted sedan on the weekends or commuting in a noisy, bumpy, and fuel-thirsty rock-crawler Monday through Friday.
With the Jeep Renegade, we can have a practical all-around-town vehicle and a weekend off-road warrior that's ready for adventure.